Asakegawa Bridge wins the JSCE Tanaka Award (excellence in the bridge design and construction category)
2017.6.13
Asakegawa Bridge, for which EJEC was in charge of the design, wins the FY 2016 JSCE Tanaka Award (excellence in the bridge design and construction category).
JSCE : Award list (web site in Japanese)

This award is given to newly constructed or rebuilt bridges or similar structures, of which the plan, design, manufacture, construction and/or maintenance are considered to be outstanding or excellent. Eligible bridges are those completed in the preceding fiscal year. EJEC's winning projects in recent years include Otagawa-Ohashi Bridge in Hiroshima City and Irabu Bridge in Okinawa Prefecture in FY 2014.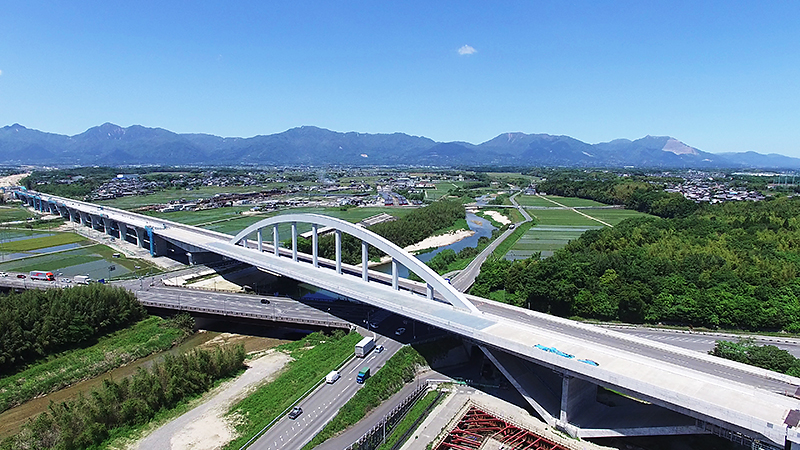 Asakegawa Bridge wins the JSCE Tanaka Award (excellence in the bridge design and construction category)